It's isn't easy to find the right weight loss clinic with a good program anywhere, and Simi Valley and the San Fernando Valley are no exception. Everyone wants a weight loss center that's customized to personal needs, with a professional supervision. So, you are fatigued by all those T V ads touting meal plans! So, you've tried all the weight loss program and weight loss center recommendations your friends and family have shared. And you just can't find the kind of intimate, personalized place you've been searching for all over the San Fernando Valley. It is time to pay us a visit.
Aislynn Weight Loss Center – where your health and wellness come first!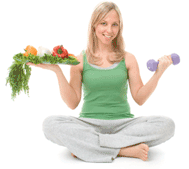 We're Aislynn Weight Loss Center, providing customized weight loss programs from the beginning of a diet to maintenance. Our Simi Valley weight loss clinic has a professional environment with a gentle, caring atmosphere that our patients love.
Unlike many weight loss clinics in the San Fernando Valley, we are not a store-front mill but are  located in a medical building with all associated amenities available.